posted on 14 Sep 2015 02:45 by zippyjar6591
Requirements for safer resident lifting has prompted the routine use of mechanical lifts in many long-term care (LTC) facilities. OSHA (Occupational Safety and Health Administration) recommends that manual lifting of residents should be eliminated or minimized in long-term care facilities.
Mechanical lifts now offer a wide variety of options that may assist healthcare providers in nursing homes, LTC facilities, to offer safer lifting and positioning alternatives. Some lifts are designed to assist a resident to stand while others may provide a way to completely suspend a resident with the use of a sling. Lifts in healthcare are known by brand names or other names, such as:
Hydraulic liftPower liftStanding liftWheelchair liftHeavy duty liftPool and bath liftHoistNursing homes may have invested a significant amount of time and money with the purchase of mechanical lifts, related equipment, and staff training, but have they found this equipment to be cost effective?Advantages of Using Mechanical Lifts
As the workforce ages in healthcare, many caregivers find that lifting residents is particularly taxing physically. One of the most devastating injuries for a healthcare worker is a musculoskeletal injury, such as a back injury, that has the potential to result in weeks of rehabilitation, surgery, or even a need to change careers. An injurious lift for the employee might also result in an injury to the resident. A facility could pay large sums due to lawsuits or workman's comp if proper mechanical lifts and proper lifting policies are not provided.
Some facilities require the use of a mechanical lift on any resident over a certain weight, such as 40 pounds, if the resident needs more than minimal assistance with transfers. Many people who work in long-term care facilities see mechanical lifts as helpful pieces of equipment that, if used properly, can maintain a resident's dignity and encourage independence while providing a safer work environment for bedside caregivers and residents. Several studies have shown that lifts are associated with a decreased number of workman comp claims for musculoskeletal injuries.
Mechanical lifts may also save time. Someone who needs assistance with activities of daily living may require the help of several caregivers who are all using excellent ergonomics, or body mechanics, in order to safely position the resident without a lift, particularly if he or she is morbidly obese or unresponsive. Enlisting the help of many other staff members is often a difficult task on a busy unit. Mechanical lifts may decrease the number of staff needed at the bedside for certain activities.
Disadvantages of Using Mechanical Lifts
For many years, caregivers have used simple and inexpensive devices, such as turning sheets, and proper body mechanics to provide safe and effective care during transfers, turning, and to assist people in need. These low tech devices are often much less expensive than mechanical lifts and easily accessible and have been utilized for years for tasks such as making an occupied bed. Training in body mechanics and limitations was necessary, but many staff and residents were comfortable with that approach.
The proper use of mechanical lifts depends on adequate staff training, which often begins with excellent training when the equipment first arrives, but may dwindle to a staff member simply saying "Oh, you can figure it out" if someone is reassigned to a unit unexpectedly during a time of short staffing. Many facilities have policies that specify a minimum number of staff to work with a mechanical lift, but this might be difficult to follow. If two staff members are supposed to work with the lift any time it is used, the nursing assistant might feel pressured to use it alone or avoid using the lift during a busy shift, which could compromise resident and worker safety.
Many mechanical lifts run on batteries and may require extra supplies such as slings. If batteries are not charged on a regular basis, resident safety might be compromised if the battery power dwindles in mid-lift or while the resident is in an area such as a whirlpool bath, leaving staff with little choice but to use other equipment to get the resident back to his or her bed. A resident might not be turned on schedule due to an unavailable lift. Slings are often associated with a range of weights, but staff may use other sizes if the proper size is not clean or
readily available. Equipment might not be replaced as necessary in some facilities.
Infection control can easily become an issue with mechanical lifts that are moved from room to room. Staff are supposed to clean common supplies before using them on residents, but the time required to properly clean mechanical lifts and associated equipment might not be very feasible. This could be particularly critical when caring for residents with MRSA or other resistant infections as a lift could potentially be the source of a facility-acquired, or nosocomial, infection.
Mechanical lifts tend to be rather large pieces of equipment, and some areas of a facility might be too small for the equipment to be easily used, especially if two large staff members are using it in an enclosed area such as the shower. The equipment may also be difficult to use when a resident needs to be lifted quickly, particularly if it needs to be cleaned and another staff member needs to be present while the lift is in use.
The lifts might be used inappropriately and indiscriminately in a LTC facility, which can leave residents with less independence and compromised care that does not meet his or her individual needs. For example, a resident who is rehabilitating after an illness or injury may need less assistance with time, but staff may continue to use a mechanical lift with maximum assistance out of habit or lack of knowledge of an updated care plan.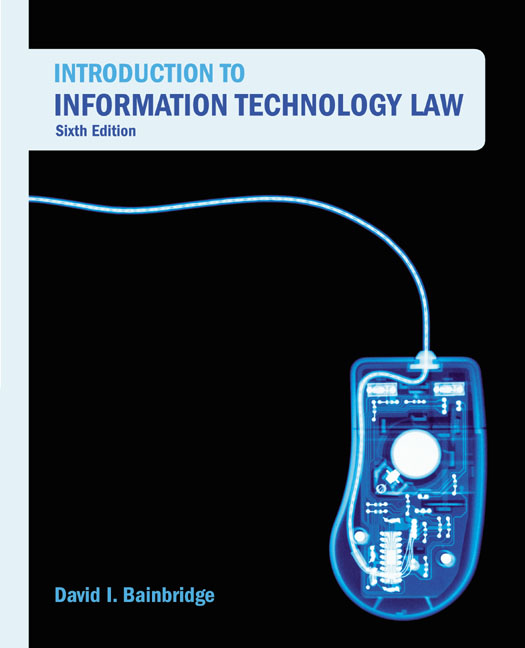 Some nursing home residents may become quite agitated if a mechanical lift is used. This might be due to a bad experience with the lift in the past, fear of falling, fear of improper use of the equipment, etc. Many residents, particularly those with dementia, may become combative or attempt to get out of the lift while in an unsafe position, which could result in injury to the resident or caregiver.
Even when mechanical lifts are available in a facility, caregivers may attempt to move a resident without proper help or essential equipment, which can place both the nurse aide and resident at risk for injury. A resident's condition may deteriorate rapidly and unexpectedly, and the caregiver who provided safe care earlier in the shift may find herself in a compromised position if the resident suddenly needs additional assistance. Take, for example, a large resident who unexpectedly experiences a seizure while a nurse aide is helping her walk to the bathroom, so proper body mechanics and knowledge of how to break a resident's fall are still important skills for a caregiver to learn.
Advantages and Disadvantages of Mechanical Lifts in Long-term Care Facilities
Mechanical lifts, when used appropriately and according to policy, can help to reduce the number of musculoskeletal injuries in staff working at LTC facilities and may also lead to better morale and less turnover of staff. Excellent staff training and readily available related supplies can make a difference on how consistently the equipment is used, which can in turn make mechanical lifts a sound investment. Facilities that fail to anticipate common problems or realistically address concerns of staff and residents may find that mechanical lifts do not solve as many problems as originally planned.
This article is for informational purposes and should not be considered medical advice.
Sources:
Injury Prevention August 2004 article "Use of mechanical patient lifts decreased musculoskeletal symptoms and injuries among healthcare workers"OSHA article "Ergonomics for the Prevention of Musculoskeletal Disorders" last revised March 2009Successful Nursing Assistant Care, 2nd edition, Diana Dugan, RN, Hartman Publishing